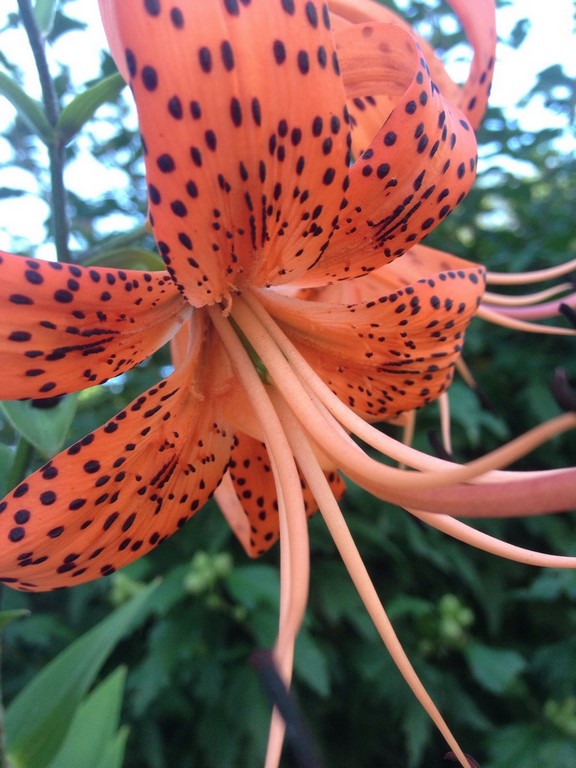 Natural Homemade Bodycare Products
About Us
Our mission is to create a range of affordable and economical products to help care for our customers physical and emotional well-being. With this in mind we have created a vast range of creams, lotions, liniments, synergistic blends of essential oils and soaps to help with a wide range of ailments.
My name is David Swanson. I'm the owner of Tigerlilly's which I started in 2003. I do all the research and development of the products that I produce. My lovely and very supportive wife and I have been married for 23 years. I'm an Australian and my wife is an Australian born English woman.
We have eight children Zebedee (21yrs), Oskar (19yrs), Tigerlily (17yrs), Fontaine (15yrs), Hans (13yrs), Ulrik (11yrs), Wilfred (8yrs) and Dulcibella (5yrs), all New Zealand born. As you can see I have named my business after my eldest daughter, who in turn was named after my birth flower. So please don't expect to find any extract of the Tiger Lily in my products it's just a name.
I have completed 8 papers (mostly here in New Zealand and a couple back in Australia). Most relevant of these are my diploma in Business Management, my qualification as a NZ Diversional Therapist and the CSBM (Certificate in Small Business Management, which I tutored at the School of Sustainable Business Management within the Te Wananga o Aotearoa in 2005). For specialist information I have a network of Aromatherapists and Herbalists that I can draw on for new information.
The way I got into this type of business was by accident. I decided to make a birthday present for my mother-in-law, who was at the time a midwife at the post-natal ward at the Waikato Hospital here in New Zealand. What I had made was a hand cream to heal her dry, cracked and bleeding hands which she suffered with due to having to wash her hands on a very regular basis. This hand cream contained herbal oils I produced myself from herbs I grow and antiseptic essential oils. I asked her work colleagues if they would be my guinea pigs so that I could get the formula right. One of her colleagues asked me what I called my business as her hands had healed within a week of using the hand cream. At the time I was just doing a birthday present.
Soon I started getting requests to develop a number of different products. I have now developed products on request from a Doctor, a Beautician, a Lactation Consultant, Nurses, and Aromatherapists, a Massage Therapist, a Retail Manager, a school Principal, expecting mothers, a new mother and a waitress. Of the 120 products that I have currently developed, over half have been done upon request.
I started making soap in 2007 and now make over 50 different types of soaps. I also manufacture products for 2 other companies at present