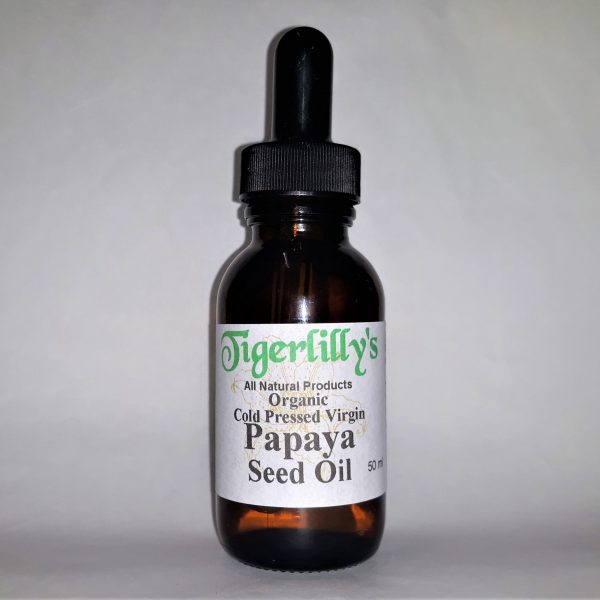 Botanical Name: Carica papaya Papaya oil, remarkably high in Tocopherols and Carotenoids, is strongly antioxidant and may improve skin elasticity, reduce wrinkles, moisturize and promote regeneration of skin cells. Papaya oil is also known to brighten and even out skin tone naturally causing it to be a phenomenal ingredient in skin care formulations. With a significant amount of Vitamin C it helps combat imperfections from sun damage, large pores, dark spots and blemishes. Papaya oil may also help relieve itchy, scaly, irritated skin conditions such as eczema and psoriasis. A wonderful addition to hair care, Papaya oil helps retain moisture, add elasticity, sparkle, shine, and silkiness to hair 50ml
also known as Maracuja Oil, is a superior emollient rich in vitamin C, calcium and phosphorus. The high content of essential fatty acids and light texture of this oil makes it a valuable contribution to a wide array of personal care products intended to nourish the skin and treat dry skin conditions.
Ideal for use in the treatment mature/ ageing skin, dry, cracked skin and lip care.  Also good for treating dry, brittle, damaged hair and highly recommended in scalp and hair care products to encourage healthy hair growth and increased vitality.  Its anti-inflammatory, anti-spasmodic and sedative properties make it the oil of choice for use in massage applications and formulations designed to ease muscular aches and swelling.
50ml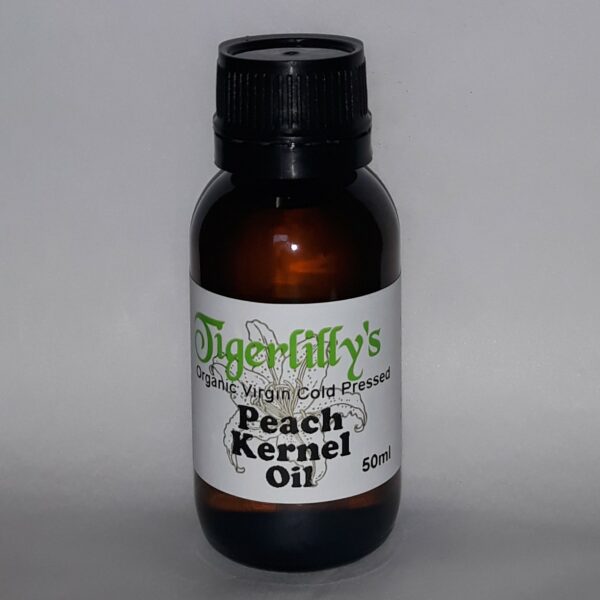 Common Names
- Peach, Persian Plum
Botanical Name
–
Prunus persica
Organic Status
- Organic
Extraction Method
- Cold Pressed, Virgin, Unrefined
Parts Used
- Kernel/seed
Country of Origin
- China 50ml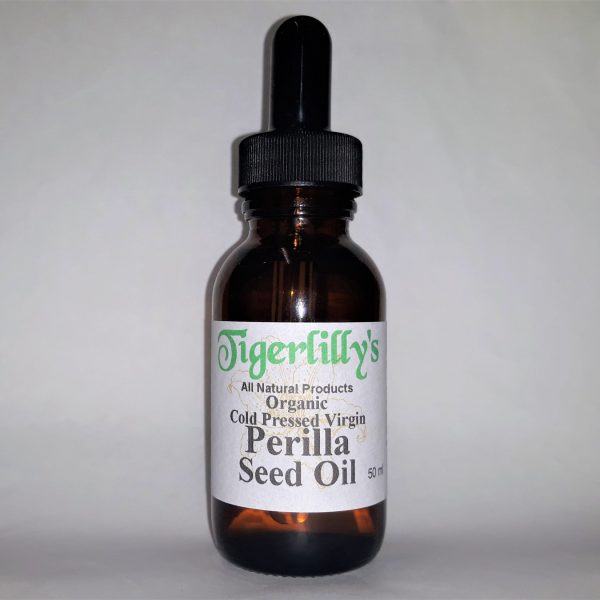 High in Omega 3 fatty acids (54-64%), Omega 6 fatty acids (12-20%), Omega 9 fatty acids (10-18%). Perilla Oil has been shown to help with chronic inflammation and itchiness. Soothing, repairing and providing powerful antioxidant protection for mature and aging skin. Rich in flavones, it offers potent antioxidant activity thus helping to prevent free-radical-induced damage to the skin cells, which can result in premature aging Contains a compound which acts as a natural precursor for ceramides, which plays a role in maintaining the skin barrier to protect against water loss. This makes it very suitable in dry skin body oils and face products for drier complexions Use Perilla Seed Oil in facial blends, massage oils, lotions, creams and salt scrubs 50ml
This oil has been gently refined to remove the strong colour and scent which is generally undesirable in cosmetic and massage use. It is easily absorbed into the skin and a wonderful moisturizing oil. It also has a high percentage of phytosterols and Vitamin E. Pistachio nut oil is good for dry, sensitive skin, acne, eczema, fine line and wrinkles on the face Used as a hair treatment it helps make the hair shinny and strong 50ml
Rich in Omega 9 fatty acid (60-80%), Omega 6 fatty acid (15-25%), in anti-oxidants and vitamin E. Plum kernel oil has the ability to nourish, moisturise and improve skin elasticity and restore the health of damaged hair. Its light texture, quickly absorbs into the skin and is non-greasy leaving the skin soft and silky. Good for all skin types, especially dry/flaky/ chapped/ cracked, sensitive and mature skin types. Improves elasticity, encourages regeneration of skin cells. Helps with acne, eczema, psoriasis, stretch marks, scars, dry scalp, strengthen brittle nails and sunburned skin. Also good for Anti-aging formulations, hair care (Dry, damaged, weak hair), creams, balms, lotions, massage oils and lip care. Can be used neat on the face to re-hydrate and replenish the skin 50ml
Pomegranate Oil is a wonderful oil to add to skincare products as it is high in polyphenols which are a powerful antioxidant and is a rich source of a unique polyunsaturated acid known as punicic acid (approximately 65%) and other fatty acids like Linolenic acids, Oleic acids, Palmitic acids and Stearic acids. The essential fatty acids in Pomegranate help to keep skin looking youthful, tight and subtle. Used in anti-ageing and skincare products designed for mature skin to help fades wrinkles and fine lines, revitalizes mature skin, improves skin elasticity, improves skin tone and gives your skin a healthy glow. Can be used neat in the skin including the face When used in hair care products this oil enhances strength and increases shine by revitalising dull and dry hair and protects it from environmental pollutants and chemicals. Also good for Eczema, Psoriasis and Sunburned Skin. Pomegranate Oil has amazing healing properties (it has ant-inflammatory, anti-microbial and revitalising properties). It provides quick relief from dry, itchy and irritated skin and repairs sun damaged skin too. 50ml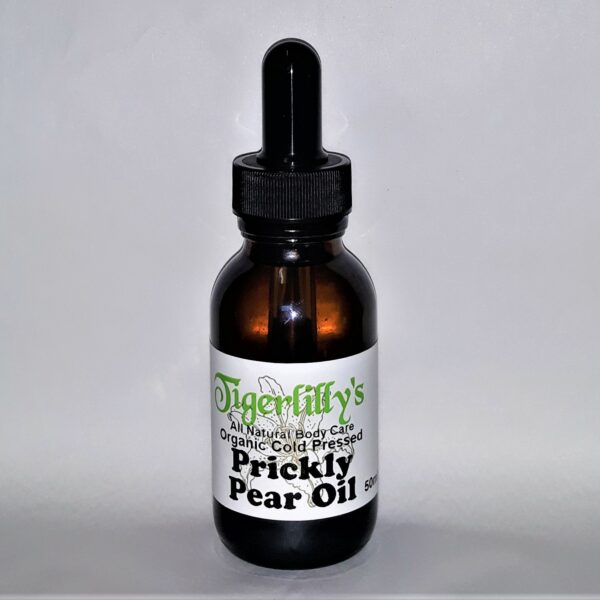 Prickly pear oil contains the highest amount of vitamin E of any other beauty oil on the market. In fact it contains 150% more vitamin E than Argan oil. This oil is also extremely rich in essential fatty acids including omega 6 and 9, antioxidants, polyphenols, amino acids and vitamin K This oil contains potent antioxidants known as betalains (contains higher amounts of betalains than a Beetroot, Pomegranate, Blueberries, Goji berries and Acai). These antioxidant help to protect skin against ageing and wrinkle formation. The oil contains amino acids which may help stimulate collagen production. Containing vitamin K, prickly pear oil helps to brighten hyper-pigmentation areas such as dark spots as well as being of benefit for under-eye dark circles. Great for itchy, red & inflamed skin, acne, eczema, psoriasis, rosacea, hyper-pigmentation, stretchmarks and is moisturising and intensely hydrates the skin and helps restore the skin's elasticity. Is good for all skin types but works particularly well on dry, mature skin. Can also be used to moisturise dry, damaged hair and good for brittleness, thinning, or splitting hair. Promotes silky soft hair, tangle free hair and prevents moisture loss and adds elasticity and suppleness. Helps to restore the health of weak and brittle nails and cuticles. Can be used in skin creams, hair and nail treatments, massage oil and face serums 50ml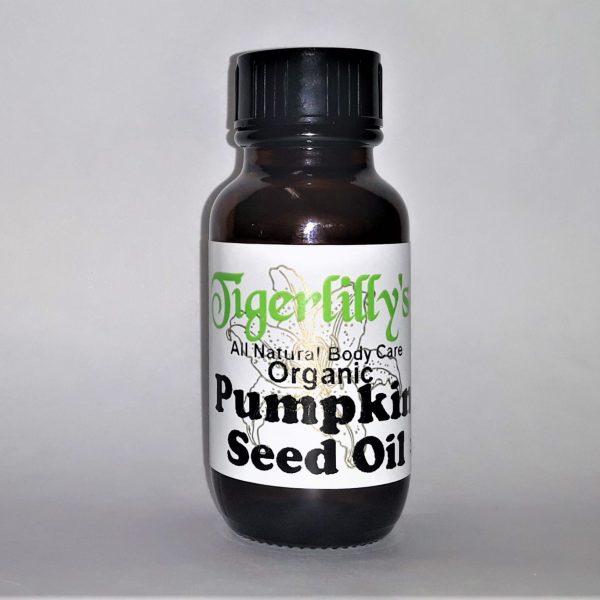 This oil is nourishing and moisturising and can be used in facial products, body care, soaps, massage oil and many other skin care and hair care applications. It may be useful in combating fine lines and superficial dryness. In Europe it is valued for its skin healing properties (specifically sores, inflammations) due to its high zinc and omega content. 30ml
Widely used across the cosmetics and health care industries.The oil is an active ingredient in many facial and skin creams, lotions, lip balms, salves, toothpastes, bath oils and as a conditioning agent in hair care products very effective for sensitive skin, for controlling eczema, rashes, and psoriasis. The oil is antioxidant, providing protection from harmful free-radicals (widely regarded as being a major contributor to the aging process). Its anti-inflammatory properties are superior to other well-known oils such as avocado, grapeseed, hazelnut, and wheat germ. Effective in skin repair and conditioning, through its high levels of vitamin E. Contains omega-3 and omega-6 fatty acids which have been shown to reduce the effects of oxidative stress in skin. The oil is also a rich source of alpha and gamma tocopherol, carotenoides (vitamin A), and ellagic acid 30ml
This oil is extremely high in essential fatty acids and is known to help look after dry, irritated, weathered and mature skin. It is also suitable for using on burns (after the heat has gone), scars and stretch marks. Used to moisturise, tone, nourish & soften the skin. It can be used on the face and body. Contains natural antioxidants and vitamins. Safe to use directly on the skin in its pure undiluted form. Also suitable for use in cosmetics, massage oils and body care products
100% pure cold pressed organic Rosehip oil (Rosa rubiginosa) from Andes in Chile. This rosehip oil contains a trans-retinoic acid, aka Tretinoin. It is the main bioactive component of the Rosehip Oil and has all kinds of wonderful abilities including restoring and regenerating tissues, decreasing wrinkles, helping acne and even normalizing pore size. It's a natural derivative of Vitamin A that helps the skin to repair and push fresh cells to the epidermis. Rosehip oil is extremely high in essential fatty acids and is known to help look after dry, irritated, weathered and mature skin. It is also suitable for using on burns (after the heat has gone), scars and stretch marks. Used to moisturise, tone, nourish & soften the skin. It can be used on the face and body. Contains natural antioxidants and vitamins. Safe to use directly on the skin in its pure undiluted form. Also suitable for use in cosmetics, massage oils and body care products